Pictures and events are shown below:
Andrew and Margaret MacDonald, two of JDM's 5 grandchildren, at
the Point Crisp home where the author lived from 1952 to 1968.  Neither had ever been to the home.  Thanks to Doc Glidewell who contacted Qamar RehmaniIt, brother of Dr. Masood Rehmani, who owned the home. (it is up for sale at 2.8 million) we had two hours to explore and talk about how the home was then, in 1952 for example, and how it has changed.
Andrew, Margaret, and Marcus ( son of Margaret) at the Plaque ceremony.
and another one of the MacDonald's
one side of the plaque
the other side:
Birthday Cards for JDM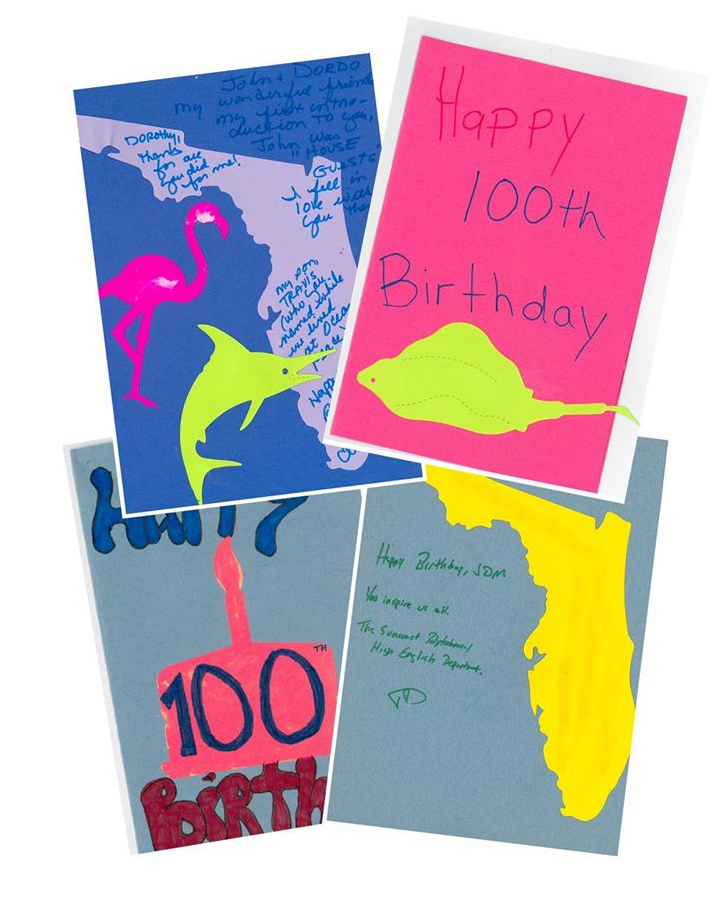 On our way to watch the sunset on Siesta Key: note the nice rainbow: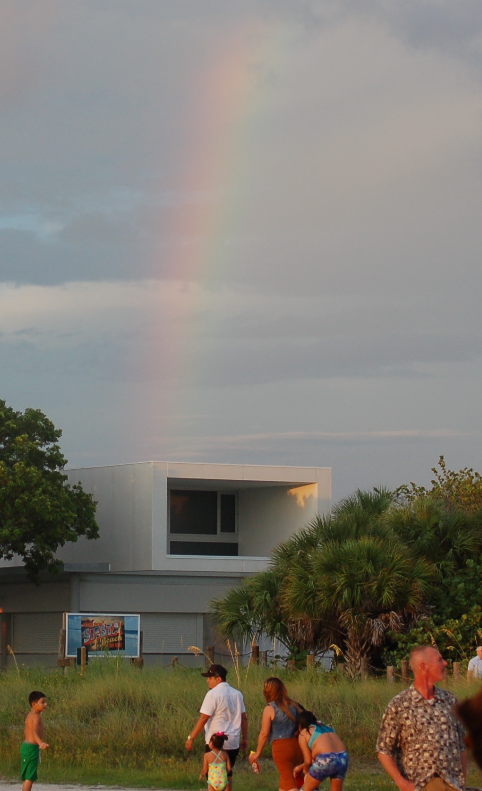 We did not see a "green flash" but it was a beautiful sunset anyway, and the champagne provided by the Siesta Key Chamber was very good.